Home
Dear colleagues,
We are looking forward to seeing you at the 4
th
International Conference on Spreading Depolarization (iCSD) held
from 20th to 22nd September 2021 in Lyon, France
.
Following the purpose of the COSBID to promote translational research on spreading depolarization, iCSD 2021 will involve discussions about fundamental mechanisms of spreading depolarization as well as ongoing and future applications at the bedside.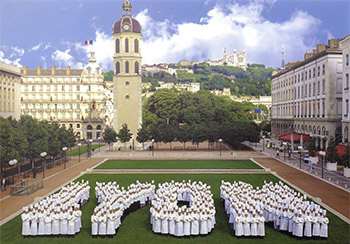 iCSD 2021 will take place in Lyon which has become one of the favorite French destinations among international visitors. Lyon is the 2
nd
cultural city in France according to the Journal des Arts, just after Paris. Indeed, Lyon is a concentration of the French "art de vivre": a city on a human scale that offers all the best that France has to offer with its many museums, restaurants, concert or theater rooms. You can also stroll through the city's historic districts, such as Vieux Lyon and its traboules, the slopes of the Croix-Rousse, Fourvière and its breathtaking view. Lyon is a historic city listed as a UNESCO World Heritage Site since 1998, making it the 2
nd
most important Renaissance site in Europe after Venice.
We look forward to welcoming you in Lyon!
Baptiste Balança, Stéphane Marinesco, Moncef Berhouma
Hospices Civils de Lyon, department of neuro-anesthesiology and neuro-intensive care
Lyon Neuroscience Research Center, team TIGER